The most sophisticated natural products made with love in New Zealand and delivered direct to you.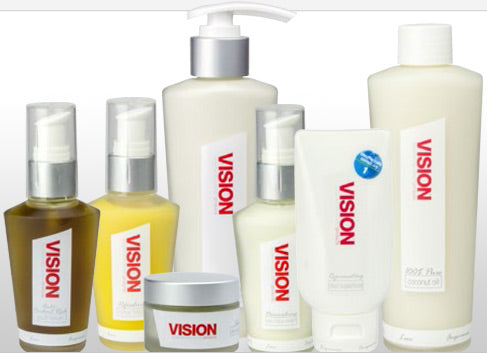 Take a tour of our Auckland store
就拿我们的奥克兰店参观
私たちのオークランド店のツアーを見る
See it for yourself! Visit us at 26 Airedale Street, Auckland City. We are open weekdays from 9am to 5.30pm.
看到自己!请访问我们的26万能街,奥克兰市。我们是开放的周一至周五上午9:00至下午5:30
自分自身でそれを参照してください! 26エアデール·ストリート、オークランドでお問い合わせください。私たちは、午前9時から17時30分にオープン平日です。
Our new skin care brochure is out now!
我们的新的护肤小册子出来吧
私たちの新しいスキンケアパンフレットは今出ている!
Download it now 现在就下载 今すぐダウンロード (943kb PDF)
We call our unique way of creating these exceptional products "Biospherically Correct".
All Vision products have a unique Biospherically Correct rating which provides a simple 1, 2 or 3 indicator (3 being the best) that depicts each product's environmental sustainability and social responsibility performance at a glance. Look out for the Biospherically Correct break down, at the bottom of each product page, which represents the potential to change the course of the world.